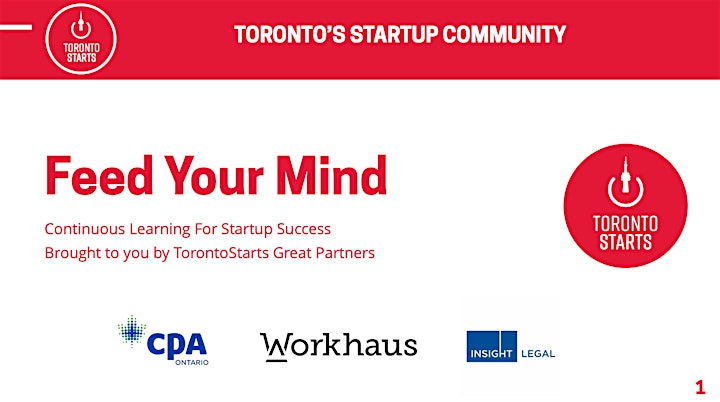 Do you understand founder's Agreements? Alex Koch from Insight Legal leads this Feed Your Mind session on Founders Agreements and what you need to know. What are your options and what to look out for.
Alex Koch has been mentoring startups with TorontoStarts for over 4 years and her law practice Insight legal specializes in working with startups
Disclaimer: By signing up for a TorontoStarts event, you agree that TorontoStarts and CPA Ontario may record or photograph the event, (including you, your likeness, voice and any guest you bring), and use it publicly or privately in any form of media, including for commercial purposes. By attending, You consent to the recording and photographing and grant TorontoStarts and CPA Ontario an unrestricted, perpetual, non-exclusive and sub-licensable license, to take, use, display, perform, distribute or exploit for any lawful and commercial purpose any recordings or photographs.