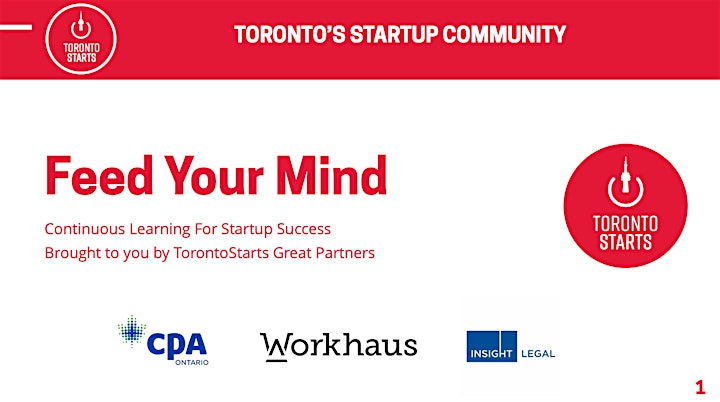 Making your first big sale as a startup can be hard and daunting. Trevor Shorte of SongBird Marketing Communications shows us how startups can over come obstacles and make that first big sale, and the next, and the next
You might be great at what you do, but that doesn't mean you know how to sell it. Creating a sales strategy is important if you want to have a successful business in the long term. There are no silver bullets, but there are definitely secrets to building a sales strategy that is best for your business. At this Skills for Startups session you will learn:
How to identify your perfect customer – you can't be all things to all people, but you can land your first huge sale if you know who you're talking to;
How to create a sales script that leaves room for successful negotiations; and
How to succeed after hearing "no" too many times.
Bring your questions for the Q&A session
Space is Limited
Visit TorontoStarts.com for more information on Toronto's Startup Community
Startup Talk Podcast with The Startup Coach - Apple - Google Podcasts
Disclaimer: By signing up for a TorontoStarts event, you agree that TorontoStarts and CPA Ontario may record or photograph the event, (including you, your likeness, voice and any guest you bring), and use it publicly or privately in any form of media, including for commercial purposes. By attending, You consent to the recording and photographing and grant TorontoStarts and CPA Ontario an unrestricted, perpetual, non-exclusive and sub-licensable license, to take, use, display, perform, distribute or exploit for any lawful and commercial purpose any recordings or photographs.